September 12 Members Meeting
This is Us - Welcome and Get to Know Us
Join us on September 12 at the Northville Art House as we kick off the year with guest speaker Sally Doty, Treasurer of AAUW Michigan.
Learn why the work we do matters.  You will get an update on changes to our executive board and plans for the 2024 Fashion Show: A Peek at the Unique II.
Learn how you can participate in our many interest groups  - from book clubs to Mah Jongg.
Sally Doty – Finance Vice President
Sally Doty spent her formative years in Elkhart, Indiana.  She graduated from DePauw University with majors in biology and chemistry.  She moved to Southfield, Michigan, in 1965 and has become an avid fan of Detroit-based events and people.  She also earned her MSLS from Wayne State University and took additional classes from Oakland Community College and Oakland University.
She was an educator in Southfield Public Schools for 34 years where she was active in the Southfield Education Association serving as treasurer.  She has been an engaged AAUW member since her retirement in 2000.  She is a member of the Birmingham Branch and was instrumental in establishing the AAUW Birmingham Branch Foundation to support the branch's mission-based activities.  She has served as president and treasurer of the Foundation.  She served as branch treasurer, secretary, and president among other positions.  She also served on the AAUW Michigan Board as treasurer, secretary, and president.  One of her goals in accepting this new assignment is to create a small group of women leaders who would like to learn more about being a finance officer.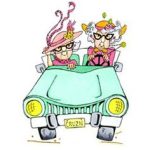 Remember the Ladies
This is Us - Silent Auction 
We are requesting that you bring gift from your travels to be auctioned (silent auction) during our November 14th monthly meeting.
The cost of these treasures should not exceed $50.
This will be a great opportunity for members to do some holiday shopping.
The money raised will go toward one of our initiatives, "Remember The Ladies".
Order Your Spirit Wear Here
AAUWNN is now offering branch spirit wear in a variety of styles and colors. We also are now offering tote bags to carry all your purchases home! These stylish tops and quilted vests run true to size, are a very nice quality, and are perfect for a fall day!
Click here to order Spirit Wear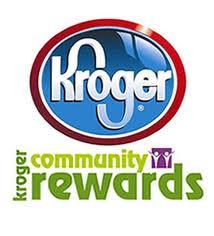 Simply go to
www.Kroger.com/CommunityRewards
and either "sign in" or "create an account".  Follow the prompts and when asked for the organization our number is
53322
or
American Assoc. of Univ. Women-Northville/Novi
. Once you register there will be a note at the bottom of your store receipts that will say
"At your request, Kroger is donating to AMERICAN ASSOC. OF UNIV. WOMEN-NORTHVI".
  If you need help with this, contact Joyce Murdock.
Welcome to the AAUW Northville/Novi Branch
The Northville-Novi Branch was established in 1975 to promote equity and education for women and girls in the Northville-Novi area. The Branch supports a number of community action projects and we raise funds for local college scholarships. Most importantly, our Branch provides our members with opportunities to associate with like minded women and men through our activities and special interest groups. We join because of what AAUW stands for; we stay because of the friendships we make.
Visitors are welcome at all branch meetings. For information about our meeting times and locations, visit the Branch Programs link.
Our Branch Offers
A group of educated women with diverse backgrounds and experiences.
Informative monthly programs from September through May.
Varied interest groups.
Community based programs such as Let's Read Math, Career Path Day, Reading in the Schools, and Remember The Ladies.