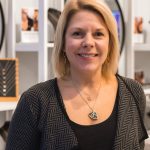 December 12 Members Meeting
This is Us - Supporting Other Women
Join us on December 12 at 6:00 P.M. at the Novi Civic Center, 45175 W 10 Mile Road. 
Amy Peterson, Co-Founder, and C.E.O. of Rebel Nell, a verified social enterprise and women-owned
Jewelry company with a purpose, employs women with barriers to employment to help them transition,
from a life of dependence into self- reliance.  The inspirational stories many of the women shared of
overcoming emotional, physical, and financial abuse were the catalyst for creating Rebel Nell. Living next
to the city's most well-known shelters gave Amy the unique opportunity to build relationships with many
residents. Amy was adamant about providing women in the shelters an opportunity to lead independent
lives.
Come join in the spirit of the holidays by joining us at our Festive Gathering at the Novi Civic Center.
We will have appetizers, desserts and a great speaker. You will also have an opportunity to check
someone off your Christmas list by purchasing jewelry by Rebel Nell.
Order Your Spirit Wear Here
AAUWNN is now offering branch spirit wear in a variety of styles and colors. We also are now offering tote bags to carry all your purchases home! These stylish tops and quilted vests run true to size, are a very nice quality, and are perfect for a fall day!
Click here to order Spirit Wear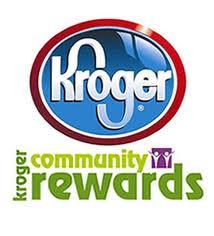 Simply go to
www.Kroger.com/CommunityRewards
and either "sign in" or "create an account".  Follow the prompts and when asked for the organization our number is
53322
or
American Assoc. of Univ. Women-Northville/Novi
. Once you register there will be a note at the bottom of your store receipts that will say
"At your request, Kroger is donating to AMERICAN ASSOC. OF UNIV. WOMEN-NORTHVI".
  If you need help with this, contact Joyce Murdock.
Welcome to the AAUW Northville/Novi Branch
The Northville-Novi Branch was established in 1975 to promote equity and education for women and girls in the Northville-Novi area. The Branch supports a number of community action projects and we raise funds for local college scholarships. Most importantly, our Branch provides our members with opportunities to associate with like minded women and men through our activities and special interest groups. We join because of what AAUW stands for; we stay because of the friendships we make.
Visitors are welcome at all branch meetings. For information about our meeting times and locations, visit the Branch Programs link.
Our Branch Offers
A group of educated women with diverse backgrounds and experiences.
Informative monthly programs from September through May.
Varied interest groups.
Community based programs such as Let's Read Math, Career Path Day, Reading in the Schools, and Remember The Ladies.