February, and March 2023 - Lunchtime Meetings
This is Us - Meeting for Lunch
The restaurant would like to ensure there is enough waitstaff to properly attend to our group.
You will need to complete the form by clicking on the link below if you  have not already signed up for February and/or March lunchtime meeting.
February Lunchtime Meeting
This is Us - Spreading Joy One Gift At A Time

This is our lunch time meeting on February 14, 2023 at 11:30 A.M. at The Sports Den, 133 W. Main Street, Northville
Please click here to register your attendance. You will order your meal from a select menu upon arrival. See the current newsletter for menu selections.
Please join us as we prepare our own "Quilted Heart", a random act of kindness to spread joy in our community.  Val Gagnon, our guest speaker, will give us the background on this project and supply us with all we need to make our own hearts!
See our February Newsletter for details.
Order Your Spirit Wear Here
AAUWNN is now offering branch spirit wear in a variety of styles and colors. We also are now offering tote bags to carry all your purchases home! These stylish tops and quilted vests run true to size, are a very nice quality, and are perfect for a fall day!
Click here to order Spirit Wear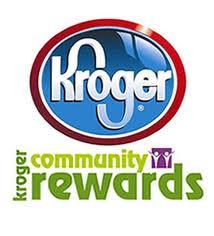 Simply go to
www.Kroger.com/CommunityRewards
and either "sign in" or "create an account".  Follow the prompts and when asked for the organization our number is
53322
or
American Assoc. of Univ. Women-Northville/Novi
. Once you register there will be a note at the bottom of your store receipts that will say
"At your request, Kroger is donating to AMERICAN ASSOC. OF UNIV. WOMEN-NORTHVI".
  If you need help with this, contact Joyce Murdock.
Welcome to the AAUW Northville/Novi Branch
The Northville-Novi Branch was established in 1975 to promote equity and education for women and girls in the Northville-Novi area. The Branch supports a number of community action projects and we raise funds for local college scholarships. Most importantly, our Branch provides our members with opportunities to associate with like minded women and men through our activities and special interest groups. We join because of what AAUW stands for; we stay because of the friendships we make.
Visitors are welcome at all branch meetings. For information about our meeting times and locations, visit the Branch Programs link.
Our Branch Offers
A group of educated women with diverse backgrounds and experiences.
Informative monthly programs from September through May.
Varied interest groups.
Community based programs such as Let's Read Math, Career Path Day, Reading in the Schools, and Remember The Ladies.