This is us - making a difference
Join Us Tuesday, September 10, 2019 6:00 p.m. at our "Marketplace" Potluck
First United Methodist Church Northville
777 Eight Mile Road, Northville, MI 48167
This is us - making a difference
Our Mission: to advance equity for women and gifls through advocacy, education, philanthropy, and research.
Learn about our:
Local high school and college scholarships
Community Action Projects such as "Let's Read Math", Career Path Day, "Remember the Ladies", donations to media centers and reading n schools
Support for Equal Pay for women
Monthly enrichment program meetings
Interest Groups
Financial development - and much more!
Questions or more information, contact Jane Hecker jhecker101@gmail.com or Joan Cotton at joancotton@hotmail.com
Order Your Spirit Wear Here
AAUWNN is now offering branch spirit wear in a variety of styles and colors. We also are now offering tote bags to carry all your purchases home! These stylish tops and quilted vests run true to size, are a very nice quality, and are perfect for a fall day!
Click here to order Spirit Wear
Join us for the Michigan Fall Leadership Meeting on October 12, 2019. The South East Michigan Region includes Farmington, Northville-Novi, Livonia, Plymouth-Canton, Dearborn, Wyandotte-Downriver, and Monroe. All branch leadership is encouraged to attend.  Payment is accepted via check or PayPal. See you there!
Click here to download the registration form

Are you career-ready? Transitioning jobs? Seeking a raise or promotion?
AAUW Work Smart helps you negotiate your salary for a new job, raise, or promotion.
Go to aauw.org and click on Work Smart to get started on this one hour online workshop.
It's free!
Share with working family members and friends. The goal is to train 10,000,000 women in salary negotiation.
Equal Pay Day Tuesday April 2nd
We are now a registered charity partner of Amazon Smile! Amazon will donate a portion of all purchases you make, including with your Prime account, when you designate AAUWNN as your charity of choice.
Click here to register with Amazon Smile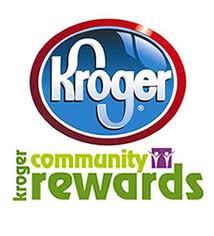 Simply go to
www.Kroger.com/CommunityRewards
and either "sign in" or "create an account".  Follow the prompts and when asked for the organization our number is
53322
or
American Assoc. of Univ. Women-Northville/Novi
. Once you register there will be a note at the bottom of your store receipts that will say
"At your request, Kroger is donating to AMERICAN ASSOC. OF UNIV. WOMEN-NORTHVI".
  If you need help with this, contact Joyce Murdock.
Welcome to the AAUW Northville/Novi Branch
The Northville-Novi Branch was established in 1975 to promote equity and education for women and girls in the Northville-Novi area. The Branch supports a number of community action projects and we raise funds for local college scholarships. Most importantly, our Branch provides our members with opportunities to associate with like minded women and men through our activities and special interest groups. We join because of what AAUW stands for; we stay because of the friendships we make.
Visitors are welcome at all branch meetings. For information about our meeting times and locations, visit the Branch Programs link.
Our Branch Offers
A group of educated women with diverse backgrounds and experiences.
Informative monthly programs from September through May.
Varied interest groups.
Community based programs such as Let's Read Math, Career Path Day, Reading in the Schools, and Remember The Ladies.
We Are Currently Talking About:
Women's Equality Day Luncheon

Remembering our Past – Fulfilling our Destiny 

Women's Equality Day Luncheon

 Saturday, August 24, 2019

11:30 am to 2:30 pm

St. Mary's Cultural & Banquet Center

18100 Merriman Road, Livonia, MI - Phone: 734 421-9220

Between Six and Seven Mile Roads – East (back) entrance

Luncheon $30.00

 

"How Suffragists Changed Michigan"

 Michigan Women were able to vote in 1919, one year before the ratification of the 19th Amendment. In honor of this Centennial, Historian Elizabeth Homer will tell the fascinating story of why it took our suffragist foremothers so long and who opposed.

Event sponsored by: American Association of University Women of MI, Michigan Coalition for Equal Rights Studies, Michigan ERAmerica.

Cosponsored by: Business and Professional Women/MI, Coalition of Labor Union Women/Metro-Detroit, League of Women Voters/MI, National Organization for Women/MI, Women's International League for Peace and Freedom/Metro Detroit, Zonta International

Limited Seating: Absolutely no sales at the door

Don't delay. Send in today to avoid disappointment!

Reservations must be received no later than August 14, 2019

Please reserve for Women's Equality Day Luncheon by August 14, 2019.

Name: ______________________________________________________________________________

Address: _________________________________________ City/Zip_____________________________

Phone: _____________________________________No. Attending: ____ (If more than one, please list name/s on back.)

For Seating, Organization Member:  _________________________________Amount Enclosed: $_______________

Special Dietary needs? ____ Please, describe on back of form.

Sorry I cannot attend but would like to contribute to the cause of the ERA. $________________

Make checks payable to: Michigan Coalition for Equal Rights Studies (MiCERS)

Mail to: 21697 McClung, Southfield, MI 48075-7804.  Questions:  248-355-5233 or 734-837-4657