Order Your Spirit Wear Here
AAUWNN is now offering branch spirit wear in a variety of styles and colors. We also are now offering tote bags to carry all your purchases home! These stylish tops and quilted vests run true to size, are a very nice quality, and are perfect for a fall day!
Click here to order Spirit Wear
Providence Park Hospital, Novi, MI
Marie Natezyty, MS RD, Clinical Dietitian will be providing the program for our meeting. Lunch will be prepared by Stephen Taylor, executive chef for the hospital and will focus on comforting and healthy meals designed to assist in healing and nurturing. Read more about this event under the Branch Program page.
Each year our branch selects a charity to receive donations that we collect at the December meeting. By providing objects of reliable comfort, Project Night Night reduces trauma, and advances the emotional and cognitive well-being of the children we serve. Because of your generous donations, we were able to fill 35 bags and donate additional books and stuffed animals. Thank you!
Click here to learn more about this event
We are now a registered charity partner of Amazon Smile! Amazon will donate a portion of all purchases you make, including with your Prime account, when you designate AAUWNN as your charity of choice.
Click here to register with Amazon Smile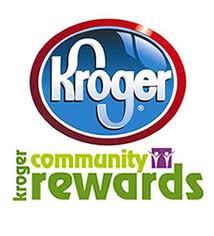 Simply go to
www.Kroger.com/CommunityRewards
and either "sign in" or "create an account".  Follow the prompts and when asked for the organization our number is
53322
or
American Assoc. of Univ. Women-Northville/Novi
. Once you register there will be a note at the bottom of your store receipts that will say
"At your request, Kroger is donating to AMERICAN ASSOC. OF UNIV. WOMEN-NORTHVI".
  If you need help with this, contact Joyce Murdock.
Welcome to the AAUW Northville/Novi Branch
The Northville-Novi Branch was established in 1975 to promote equity and education for women and girls in the Northville-Novi area. The Branch supports a number of community action projects and we raise funds for local college scholarships. Most importantly, our Branch provides our members with opportunities to associate with like minded women and men through our activities and special interest groups. We join because of what AAUW stands for; we stay because of the friendships we make.
Visitors are welcome at all branch meetings. For information about our meeting times and locations, visit the Branch Programs link.
Our Branch Offers
A group of educated women with diverse backgrounds and experiences.
Informative monthly programs from September through May.
Varied interest groups.
Community based programs such as Let's Read Math, Career Path Day, Reading in the Schools, and Remember The Ladies.
We Are Currently Talking About:
Our Michigan Fashion Designer Showcase!
Featuring 5 designers and 16 accessory vendors, please plan to join us at the Designer Showcase on March 30 at Schoolcraft College. Tickets include entrance to the fashion show and lunch. Plan to purchase your ticket soon, or gather a group of friends to purchase an entire table. See you there!